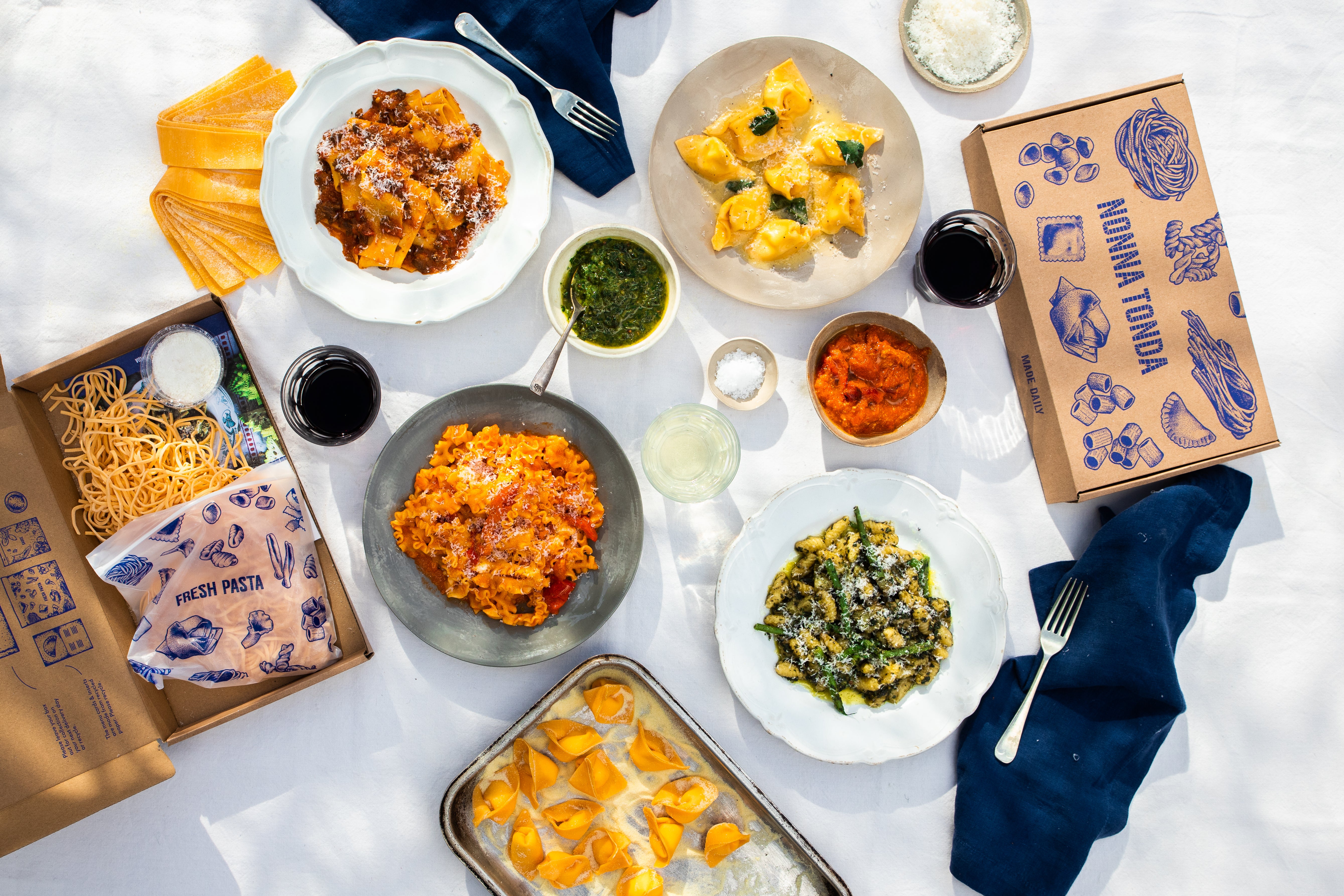 What we'll send you
Pasta!
Our pasta is made from the freshest Cacklebean eggs from Gloucestershire and the finest Italian flours. Having travelled extensively around Italy, we know what we're doing!
Sauce
All our sauces are made using the best seasonal British produce, everything we can't source locally comes direct from Italy. Check out our suppliers to see where we source all our amazing ingredients.
D.O.P Italian cheeses
The perfect amount of freshly grated Parmesan, Gran Kinara or Pecorino Romano.
Our Story
In 2017 we packed up our possessions and our 6 month old son and went on a tour of Italy to learn the authentic way to make fresh pasta.
Now we deliver fresh pasta and homemade sauces to you.
Made each morning, our pasta is the freshest around. Each dish includes fresh pasta, a delicious homemade sauce and fresh parmesan and can be prepared and ready to eat in under 5 minutes.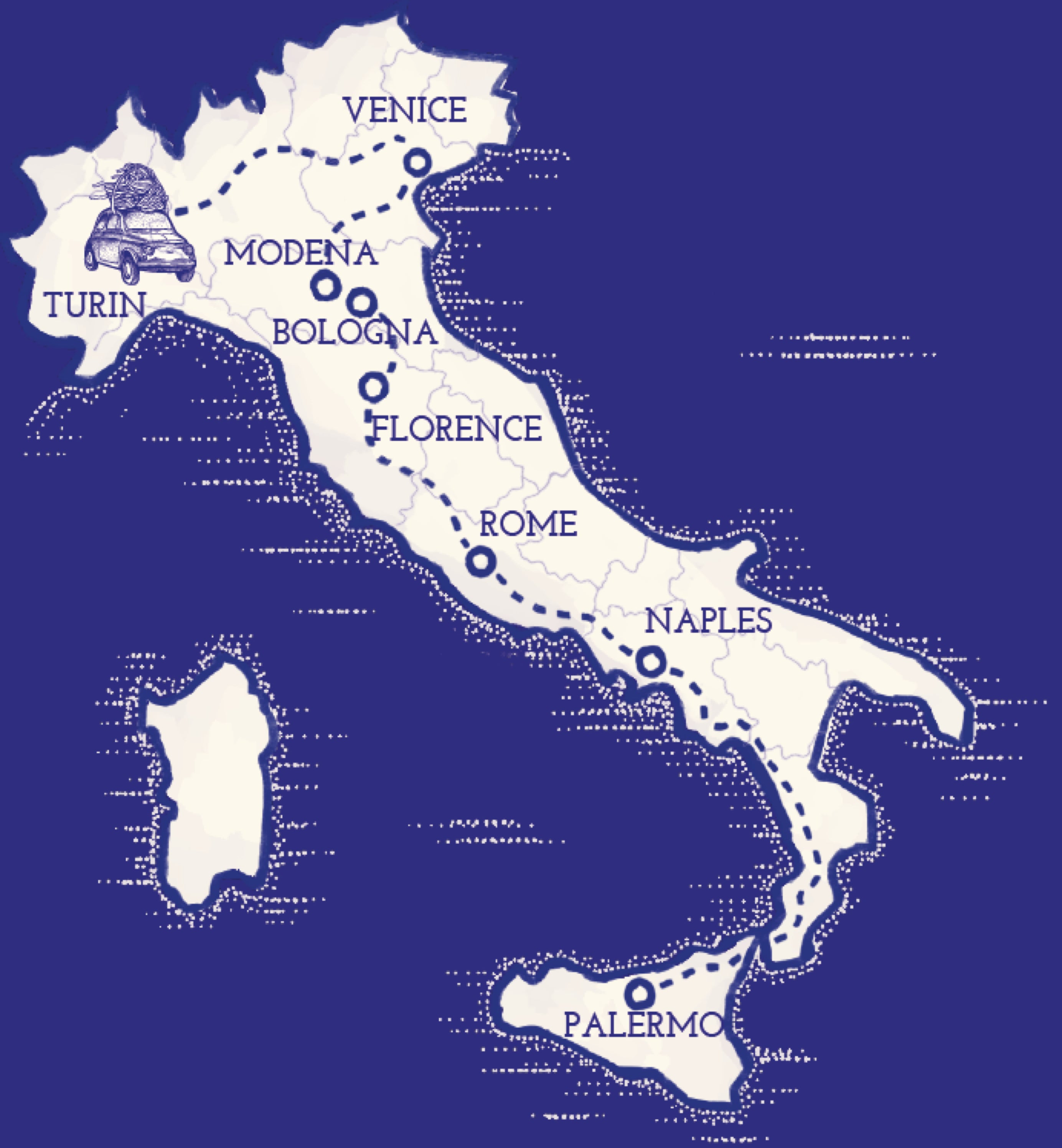 Yes, we are a weekly delivery service – you're not locked in to anything. Cancel whenever you like by giving us a call on 020 4538 3991 or email hello@nonnatonda.co.uk
Step 1: Login to your account. - Step 2: Select "change my order". - Step 3: Choose your preferences and save.
Most people like their pasta delivered weekly, as they hate missing out on our exciting new dishes. However, with the delivery schedule on your online account page, you can also get deliveries bi-weekly or as rarely or as frequently as you like. It's totally flexible!
Not at all – Our London delivery boxes will fit through most letterbox's, if you don't have a letterbox we'll leave it in a safe place and let you know where it is by text or call.
We regularly deliver to apartment blocks, houses without front gardens, flats on main roads, if you're not in we'll leave it in a safe place and let you know where it is. You'll never pay for pasta you can't eat!
Make changes up until 10am the day before your delivery day.
All our dish cards have full list of ingredients and allergens. Please refer to your account page to see what's coming up.
Follow our Instagram
Stay updated on our latest dishes, fun facts, delicious recipes and all things Nonna Tonda.